Chunky Knit Circle Rug
Description
The chunky knit circle rug will make any room look cozy, and any surface soft and warm. Put it next to your bed and be surprised to feel the softness and warmth every morning when you wake up and step out of the bed. You'll be amazed how much comfort and style superfine extra merino wool can give you.
Arm knitted from the softest merino wool
Super cozy and warm
13 colors to choose from
Anti-allergic; gentle for sensitive skin; no itch
Ethical and Eco-Sustainable
Global Organic Textile Standard
Oeko-Tex certified free of harmful chemicals
No Mulesing
Colors:
13 Colors available: please see the last product shot image for color options
Sizes:
Small (diameter 80cm): This chic size is exceptionally loved by the little ones.
Medium (diameter 100cm): The medium round rug will make your feet feel super comfy, and make any room more beautiful.
Large (diamter 130cm): This is a great size for those who like lounging on the floor. This is the best choice if you want a modern home decor which is also truly practical.
Additional information
Additional information
| | |
| --- | --- |
| Colors (choose wool color) | Beige, Dusty pink, Graphite gray, Gray, Mint, Mustard yellow, Navy blue, Sky blue, Soft green, Soft lavender, Teal, White, Wine red |
| Rug Size | Small: Diameter 80cm, Medium: Diameter 100cm, Large: Diameter 130cm |
PRODUCTION TIME
PRODUCTION TIME
All orders can be handmade in 2-3 business days.
SHIPPING RATES & INFO
SHIPPING RATES & INFO
We offer FREE SHIPPING for all chunky knit pieces over US$75. 
All items are shipped from Latvia, Europe.
Standard shipping cost (for orders under $75): $32 worldwide
Estimated shipping time: 5-7 business days
QUALITY STANDARDS
QUALITY STANDARDS
Each product is incredibly special due to superior quality and craftsmanship with which it's created. Every item is handmade with the most precious care.
All products are created from highest quality, organic certified superfine merino wool. It has many outstanding benefits. It's natural, soft, breathable and anti-allergic, making them the best option for kids, pets and those with sensitive skin. It regulates body temperature and is static and fire resistant. Merino wool is also biodegradable and renewable resource which is important for nature sustainability. They're superb to the touch and remarkably warm. Superfine merino wool is also absolutely beautiful as it absorbs every colour shade with a rich depth.
We believe in fair, ethical and eco-sustainable business which doesn't do harm for both – people and nature. Let's experience the softest and warmest touch of nature together!
PRODUCT CARE
PRODUCT CARE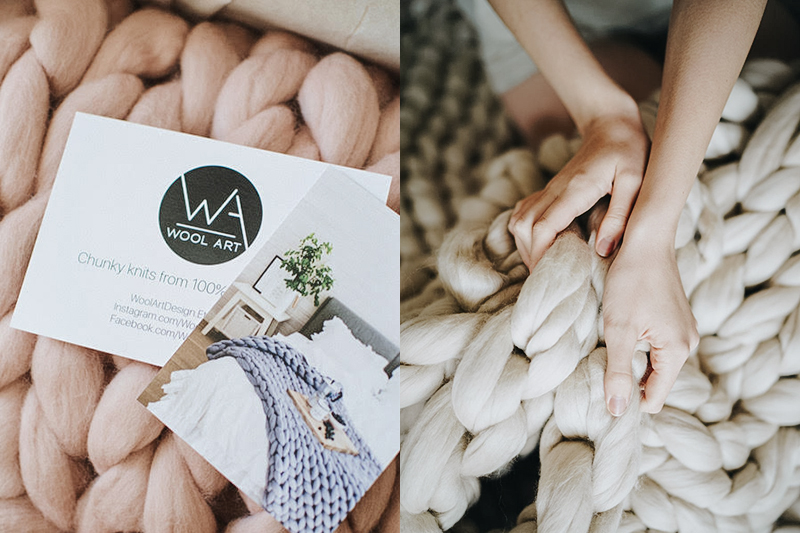 Merino wool is delicate material, so dry cleaning is recommended. However it is also heat-resistant, so you can iron it at a high temperature. As all products are made from pure merino wool, then they may shed a bit in the beginning. However after being in use – they stop. It's just a normal natural process for all pure fine wool products, e.g. alpaca, mohair, cashmere etc. Little fluffs can be easily removed with hands.
RETURN & POLICIES
RETURN & POLICIES
We do not accept return or exchanges for personal hygiene reasons.
In the rare case to return an item, the conditions have to be in compliance with the following regulations:
Item must be unused
Item must bet in it's original packaging
Item must have all the materials which were together with it on the delivery
Item must have attached all the labels it had with it
You must submit the return claim within 3 days from receiving the item. Claim must be done electronically via e-mail
Valid reason (to be discussed with us)
You have to contact us before sending back the item
In case of returning the item, you will be refunded product value only. We do not cover the shipping cost for returns.
We will not be held responsible for any harm, damage or death caused directly or indirectly by our products or materials.
Craftsmanship
Wool Art
HOW ARE OUR PRODUCTS CRAFTED?
Wool Art's chunky knit products are made from the highest quality organic certified superfine merino wool. Each product is incredibly special due to superior quality and craftsmanship with which it's created. They are heavenly soft, silky and smooth; superb to the touch and remarkably warm. Every item is handmade with the most precious care in Latvia, Europe, making them the best choice for kids, pets, and sensitive skin.